Actress, singer, producer, businesswoman, and all-around awesome woman. One of the most followed people on Instagram. There's so many ways one can describe Selena Gomez. Just like the title of her hit song, she truly is a rare gem. 
As the multi-hyphenate recently turned 30, let's take a look back into the illustrious career of Selena Gomez.
Disney Darling 
Source: Hollywood Reporter
Born on 22 July 2022 (for those keeping track with the stars, she is a Cancer Sun and Aries Moon), Selena Marie Gomez got her start in acting and singing through a role on the children's show Barney & Friends. Yup, she was only 10 at the time! From the get-go, Selena has shown incredible talent in both acting and singing. Fun fact: she also met fellow Disney girl Demi Lovato on this show.
In 2007, Selena was casted in her career-defining role at Disney Channel's Wizards of Waverly Place as the witty Alex Russo. She would later star in that role until 2012 and cemented her name as a teen icon. During that time, Selena also broadened her horizons with several teen movies, such as Ramona & Beezus, Another Cinderella Story, and Monte Carlo.
As she graduated from her Disney days, Selena has starred in a variety of projects, from the 'transition to adulthood' Spring Breakers, monster-themed animation Hotel Transylvania, and the reality cooking series Selena + Chef. In 2021, Selena also returned to her first television scene for the first time since Wizards with the Hulu series Only Murders in the Building, co-starring as the series' main trio alongside Steve Martin and Martin Short. 
A Collection of Hits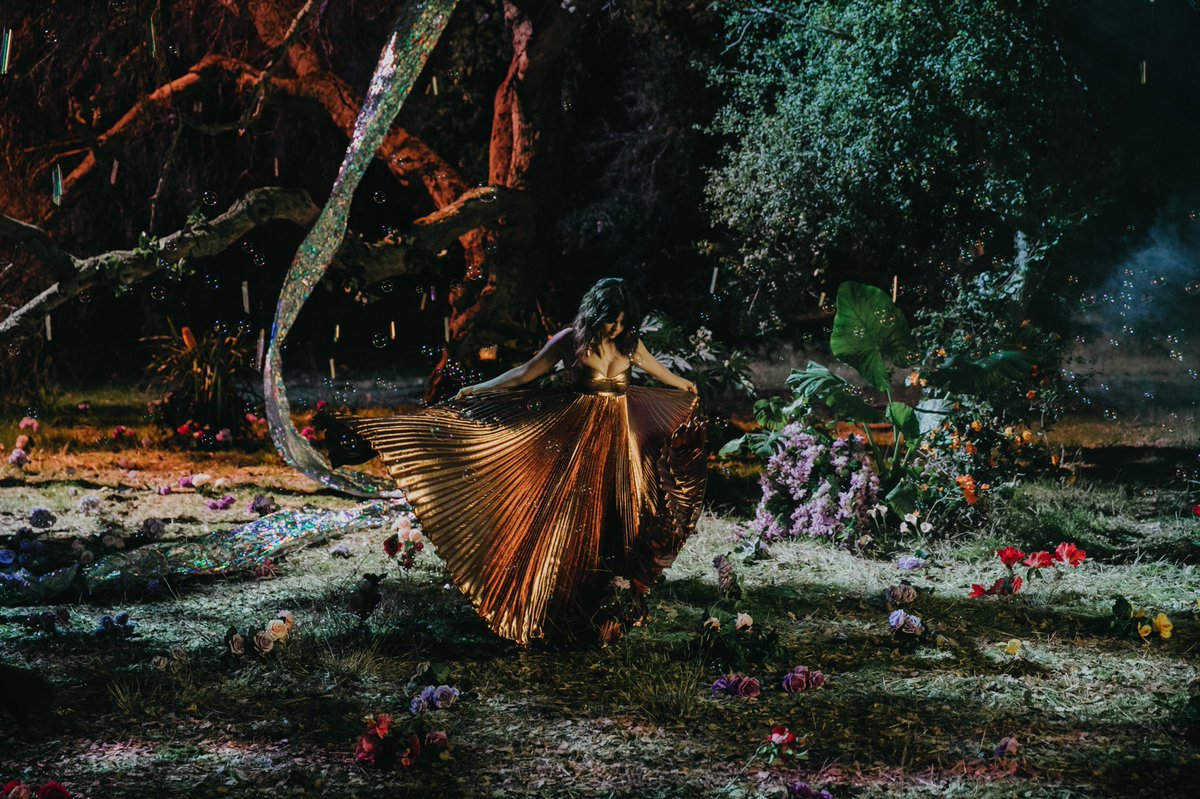 Source: Twitter
You probably have a Selena song (or two) in your playlists. You might jam to Good For You while preparing presentation decks on your daily grind, or blast Love You Like a Love Song on a karaoke night with the girls. Her list of hit songs doesn't stop there. We also have Same Old Love, Come & Get It, I Want You to Know, and many more pop essentials. 
Ever since she kick-started her singing career in 2009, Selena has released three studio albums with her band, Selena Gomez & The Scene, and three more as a solo artist. She has also collaborated with many big names in the industry, such as Demi Lovato, Zedd, ASAP Rocky, Charlie Puth, DJ Snake, Coldplay, and even Blackpink. 
Being Rare
So, what's Selena been up to lately? Definitely still as busy as ever. 
Selena recently added 'beauty entrepreneur' to her ever-extensive resume with the launching of Rare Beauty, a beauty brand that focuses on inspiring confidence and self-acceptance. "I want us all to stop comparing ourselves to each other and just start embracing our own uniqueness." she said about the brand. 
Throughout the years, Selena has also been open about her mental health struggles. She used her platform to raise awareness about the matter, and opened a fundraiser under her Rare Beauty brand that aims to increase access for mental health services. From 2017 to 2020, Selena was one of the executive producers for Netflix's 13 Reasons Why, a series that sparked many conversations about the mental health struggles among the youth. 
Source: Centennial Beauty
What a career has it been for Selena! She truly has done a lot, and has evolved immensely throughout the years. We can't wait to see what she will do next.