The queens of K-Pop are back! This August, legendary K-Pop girl group Girls' Generation (also known as SNSD) has returned to the music scene after over 5 years on hiatus with the single 'Forever 1' and an album with the same title. 
Since they first came into the music scene in 2007, the group consisting of Taeyeon, Sunny, Tiffany, Hyoyeon, Sooyoung, Yoona, Seohyun, and former member Jessica (who left the group back in 2014) has become one of the most successful girl groups ever. With each comeback, as they call it in the K-Pop world, the girls always have a distinct style concept that the fans associate the era with. 
Care to take a trip through a time machine and maybe get a styling inspiration or two? Here are some of the most memorable looks from Girls' Generation. 
Into the New World: Pure in White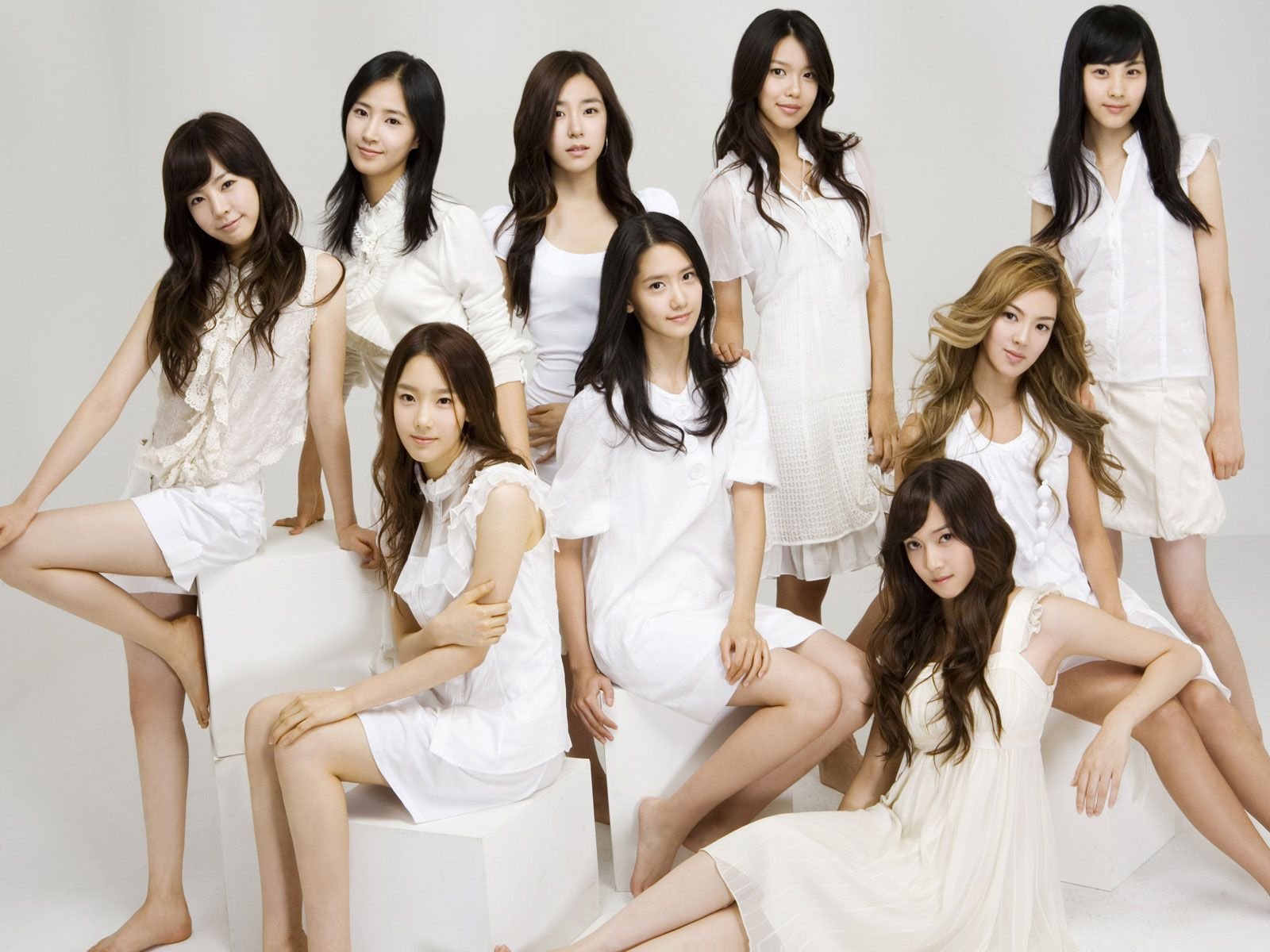 Source: Twitter
Throughout their career, Girls' Generation has experimented with many different concepts: sporty, retro, edgy, taxi driver-inspired, ultra-feminine, and many more. However, for their first single, aptly titled Into the New World, their image is innocent, pure, and bright. What better way to represent that if not with the color white? Their fresh, barely-there makeup look also supports the hopeful concept of their debut song. Click right here to browse our best in whites.
Gee: The Classic Casual 
Source:
Twitter
Let's be real here, for those of us who saw the music video for Gee back when it was originally released, we remember the colorful pants and we also remember how huge this trend was back in the day. Although this trend might not come back in the near future (probably for good reason), their white t-shirt and dark denim pants combo is still a go-to for a lot of us - maybe with some silhouette adjustments to fit the current trends. While we're at it, have you checked out our latest denim collection?
The Boys: Fairytale Princesses
Source: Pinterest
Princess concept done right. In this album, the girls are all dressed-up as various fairy tale characters, such as Snow White, Little Mermaid, Little Red Riding Hood, and even a sword-wielding queen. Dressing up can really make you feel like you're in an enchanted story, doesn't it? For those princess moments, leave it to the evening dresses from the Enchanted Soirée collection.  
Party: Cool for the Summer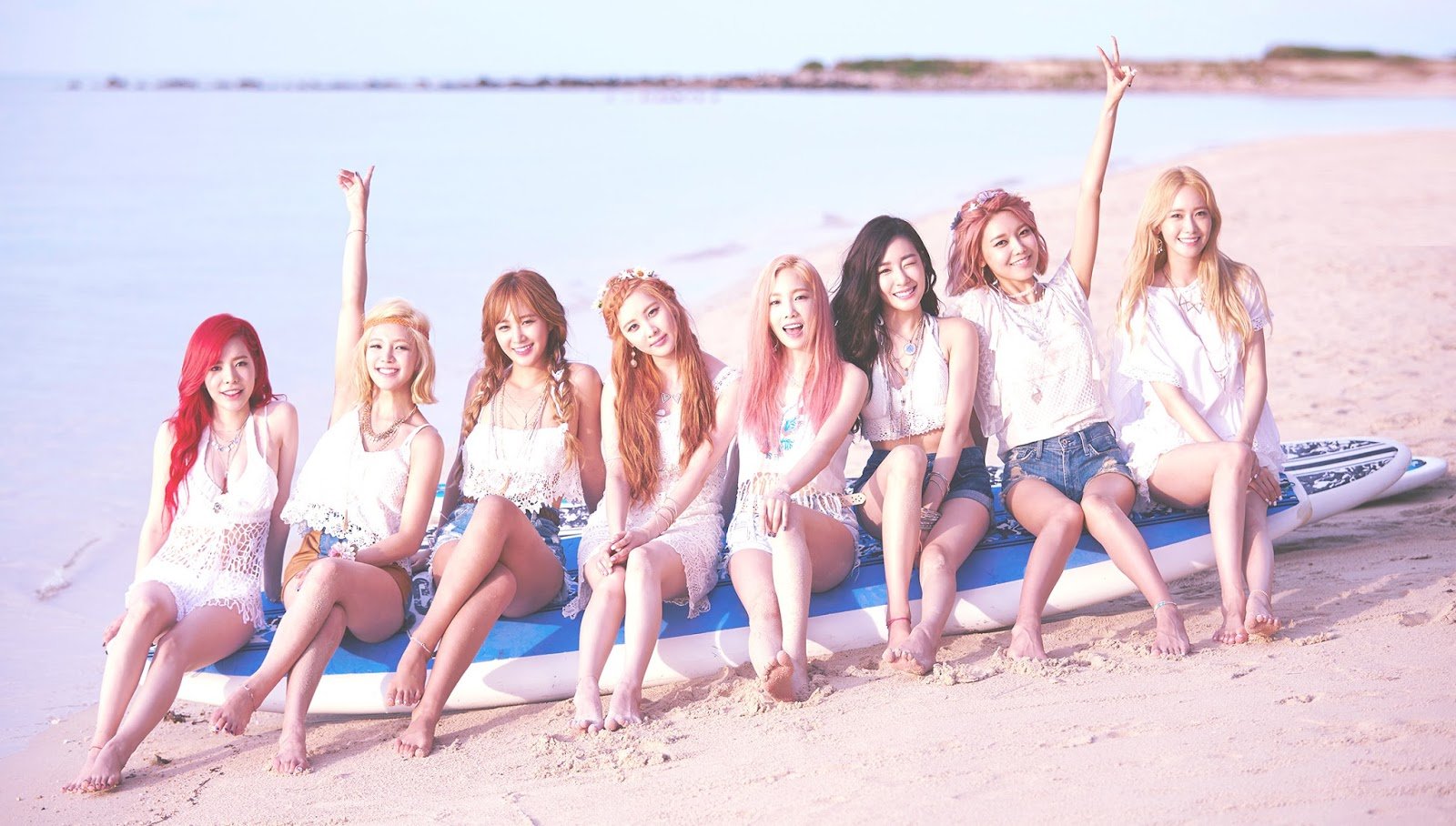 Source: Twitter

For this album, the girls shared a toast for a party with white pearly beaches, great waves, and blue skies. And for their outfits? Summery whites, pop-colored swimsuits, and bright floral patterns. Beach party classics that can never go wrong, tbh. P.S. remember to check out our resort party picks right here!
Forever 1: New Gee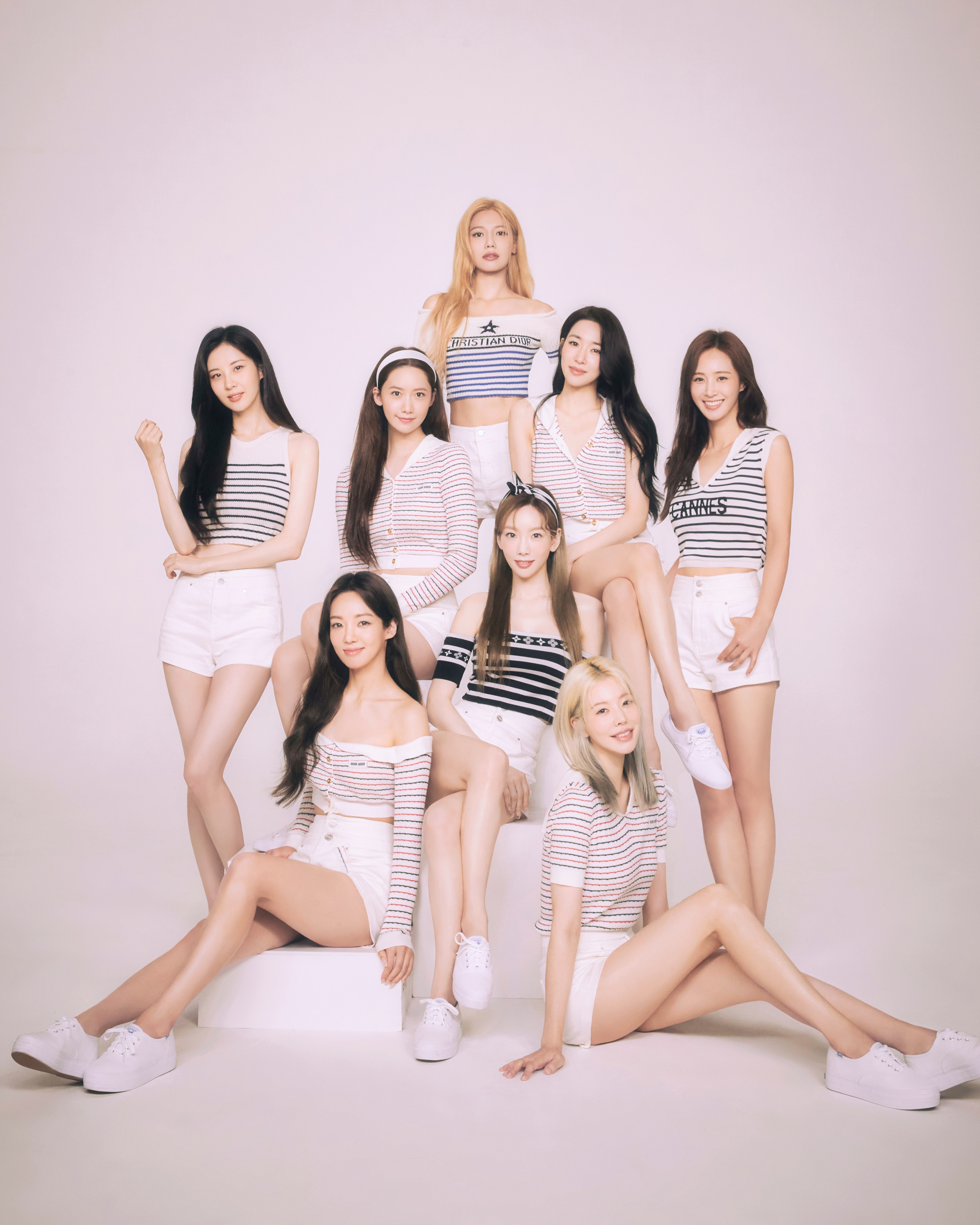 Source: Twitter
In their freshly-released album 'Forever 1', the girls went back to their roots and did an updated photoshoot of their iconic 'Gee' look. This time, they went with classic stripes motif and cozy summer knits. Reminds us a lot of our newest Comfort Knit collection, doesn't it?